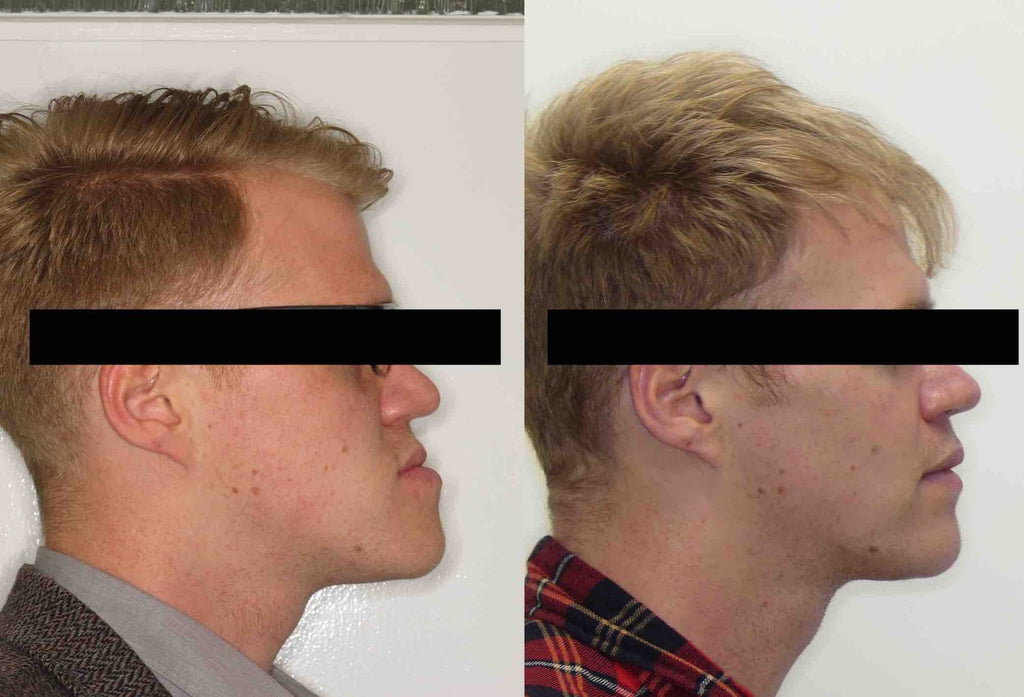 How Do You Know If You Need Jaw Surgery?
Orthognathic surgery is a procedure undertaken to correct severe jaw discrepancies. Also known as jaw surgery, it involves a combination of surgery and treatment and can vastly improve oral function, facial and dental appearance, and overall quality of life.
Here at Oldham Orthodontics, we use a combined treatment plan, created by our maxillofacial surgeon, Mr Mark Boyle, and our expert orthodontists. The operation involves moving a controlled section of the jaw into a pre-planned position, to create a more functional bite and improved facial and dental appearance. Braces are usually worn for a period to ensure that teeth will be properly aligned after surgery and in most cases, post-surgical orthodontics take less than six months to achieve the desired results.
If you are seeking orthognathic surgery in Oldham, our team of fully trained and experienced clinicians regularly undertake this type of work, meaning that all our patients are in good hands. We believe that complex, interdisciplinary care is needed for patients undergoing jaw surgery, so we strive to ensure that close liaison is maintained between our clinicians, so that the treatment remains timely and transitions between the various stages are smooth. You can rest assured that in seeking jaw surgery in Oldham, we offer the specialist treatment and care needed to perform a successful orthognathic operation.
Jaw Surgery in Oldham: What You Need to Know
It is important to note that once you have completed your initial consultation for orthognathic surgery, you will need to travel to our partner orthodontic clinic in Northenden, Manchester. Northenden Orthodontics is where all our joint consultations take place and where our maxillofacial surgeon, Mr. Mark Boyle works closely with our consultants. This will be discussed with you at your initial consultation at Oldham Orthodontics before proceeding further.
Maxillofacial and Facial Plastic Surgeon: Mr Mark Boyle
Mr Mark Boyle is a consultant Oral & Maxillofacial Surgeon. He holds NHS consultant posts at University Hospital Aintree in Liverpool and also Southport & Ormskirk NHS trust. Mr Boyle is qualified in both dentistry and medicine and underwent his early surgical training in the West of Scotland. He then moved to Liverpool in 1995 to complete his specialist training in Oral & Maxillofacial Surgery. He was appointed Consultant Oral & Maxillofacial Surgeon at Aintree University Hospital in 1999.
Mr Boyle's area of expertise is in orthognathic surgery and facial skin cancer surgery. He performs around 60 orthognathic surgery procedures a year and has done for the past 20 years. 
He works closely with the Consultant Orthodontists at Northenden House Orthodontics, undertaking joint consultations at the practice with Mr David Waring and Mr Ovais Malik.